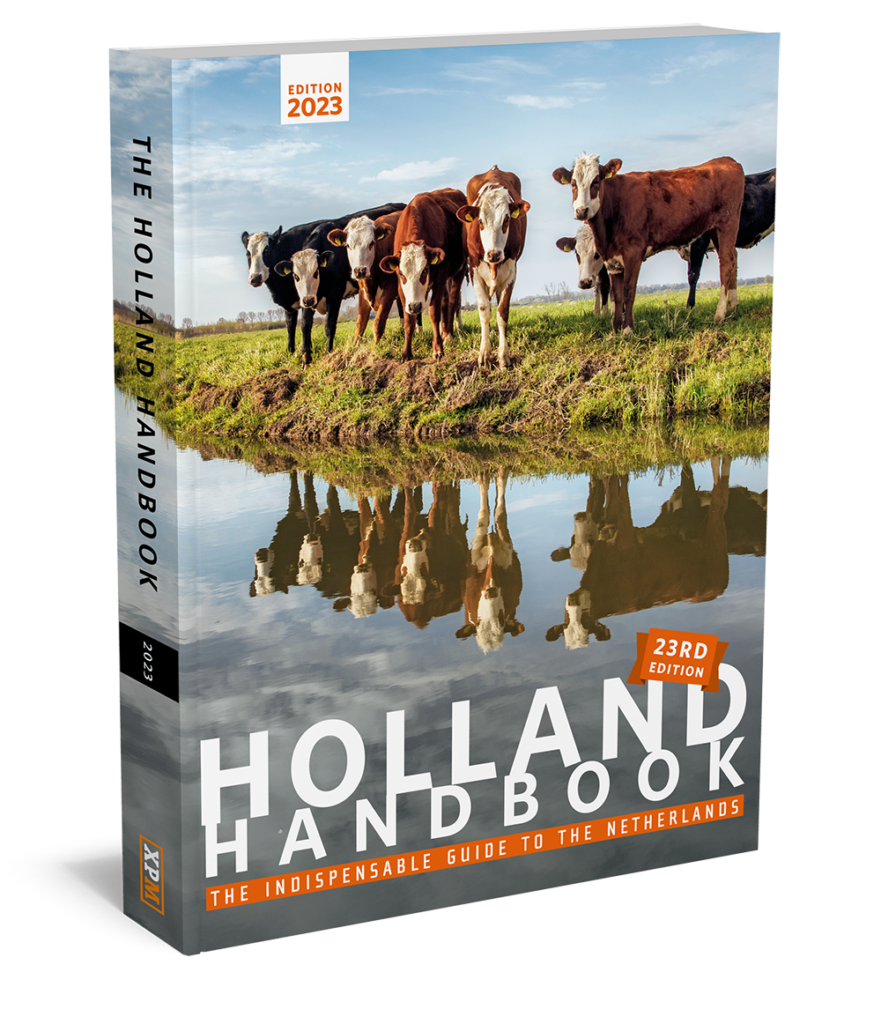 The Indispensable Guide to the Netherlands
Paperback with flaps | 288 pages | Language: English
Measurements: 21 x 27 x 2 cm | ISBN: 978 94 6319 286 6
Retail price: € 32.50
Cheryl Eeltink, TomTom
The Holland Handbook is a very useful and interesting book for our international community moving to the Netherlands.
The book is a really great guide for our international employees.
robin pascoe, dutchnews.nl
The Holland Handbook contains a mine of useful and interesting information about living in the Netherlands.
Highly recommended
Netherlands Foreign Trade Agency (NFTA)
Whether you visit the Netherlands regularly or plan to stay for a few years, The Holland Handbook is an indispensable guide for every foreigner
expatica.com
The Holland Handbook is a must-have read for those moving to the country, and the annual book has become a trustworthy resource in the homes and offices of more and more expats
---
ABOUT THE HOLLAND HANDBOOK
The Holland Handbook is an essential resource of practical information to help expats living, working and studying in the Netherlands create the lives they want. This richly illustrated and attractive coffee table book is the most comprehensive, informative, and authoritative publication of its kind.
The Holland Handbook has welcomed tens of thousands of newcomers to the Netherlands and gives them the information they need to be able to start their lives here quickly, easily and comfortably.
Topics and issues covered include: Dutch history, customs, language and culture  •  Employment law and regulations  •  Housing in Holland  •  Legal, tax and financial matters •  Transportation and infrastructure  •  Dealing with everyday life in the Netherlands  •  Children, including childcare •  Healthcare and the medical system •  The education system •  Leisure and social activities.