Meet the authors
The Holland Handbook is the result of the enthusiastic efforts of more than 20 authors, organizations and proofreaders of various nationalities and with very different backgrounds.
Most of them are specialists who work for international companies and organizations and who have an impressive amount of know-how when it comes to providing expatriates with information.
---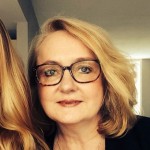 Connie Moser
(American) has lived in the Netherlands since 1981. Prior expat postings include Greece, Trinidad and Nigeria. A frequent contributor to expatriate publications, Connie also served on the Executive Board of ACCESS, as well as their magazine Editor.
Her work in international relocations and publishing has supported the international community. Via her company, Now We Know Communications, she works as an editor, journalist and translator, specializing in: All things Dutch, Cross Cultural Lifestyle, Education, Architecture and Travel.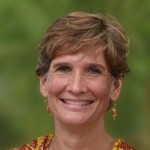 Diane Lemieux
was born in Quebec, Canada and began travelling at the age of three. She has since lived in 10 countries (Canada, Hong Kong, the United States and Brazil, China, Mozambique, Congo-Brazzaville, Vietnam, the Netherlands, and most recently in Lagos, Nigeria) and speaks English, French, Dutch and Portuguese. She studied international and intercultural issues as well as communication and journalism. Her life goal is to build bridges of empathy and understanding between peoples and cultures through her books and articles. She has 10 years of experience in international development and over 14 years as a freelance author, journalist and editor.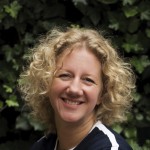 Stephanie Dijkstra
is a Third Culture Kid in every possible way. Raised in four countries on five languages by Dutch/American parents, both of whom also grew up in several countries, and having visited more than 30 countries before she reached the age of 18, the world is her home. Having spent her childhood explaining each parent's culture to the other and translating the multilingual gibberish that she was used to for the benefit of non-family members, she is very pleased that these two survival tools have turned out to be something with which she can earn a living. In an attempt to become mainstream, she got a Master's degree in Law followed by an MBA, but soon owned up to her thorough disinterest in a commercial career and, the minute the opportunity arose, pursued her true passion: anything to do with words and people.
---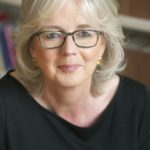 Edith van Ruitenbeek
is lawyer and partner at van Hilten de Vries van Ruitenbeek Advocaten & Mediators in The Hague. She specialized as a family lawyer (VFAS) and mediator (NfM/ ADR international register) and as a collaborative divorce lawyer (VvCP). She studied Mathematics and Law. She is married and has two adopted sons.
Specialties: divorces with international aspects and/or entrepreneurs; cases where financial aspects as well as human aspects matter; second opinions on marriage contracts or alimony calculations.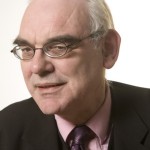 Han van der Horst
is an historian and a prolific writer. For three decades Van der Horst worked for Nuffic, the Netherlands Organization for International Cooperation in Higher Education. He reviews new books on history for the Dutch national radio.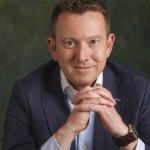 Henk Jansen
was born and raised in Amsterdam by a Dutch father and an Irish mother. As a mortgage consultant and manager, he has founded several companies since 1988. In 1999 Henk, together with his partners, started the Herenvest Groep, where he has specialized in expat services since 2002. He is an accredited mortgage consultant, an amateur football trainer and amateur football player.
---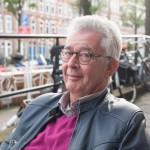 Jacob Vossestein
was born in Utrecht (1949), studied geography and anthropology. As a cross-cultural trainer, Jacob worked with expats posted from and to the Netherlands, with the Dutch military, and with international students. Based on work experience and worldwide travel, he wrote several books on cross-cultural issues, some in English, others in Dutch. After concluding his training activities, he now focuses on writing. In winter, he often writes in Asia. Jacob truly feels a world citizen and speaks several languages.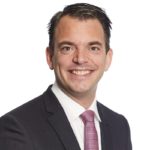 Kees de Graaf – Tax manager
Kees joined BDO in 2003. He specializes in (national and international) wage tax and social security, as well as in pensions. Furthermore, Kees has specific expertise in mergers and acquisitions (payroll taxes). Kees graduated from the Erasmus Universiteit in Rotterdam, with a degree in Tax Law and is a member of the Dutch professional organization of tax lawyers (NOB).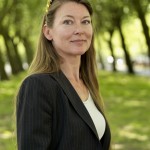 Since April 2005
Liane van de Vrugt
renders legal services through her company VedeVe Legal. Liane used to work for Andersen Legal and then AKD after the merger. Prior to that she worked with UWV. Liane is specialized in the fields of labor law, wage tax, social security and pensions both in a national and international context. Liane frequently speaks on seminars about sick employees and the reintegration obligations of both employers and employees.
---
Nannette Ripmeester
is director of Expertise in Labour Mobility (ELM). She is passionate about customizing solutions for international labour mobility.
Nannette holds extensive knowledge on what makes people internationally employable across the globe. Nannette is considered an expert on global mobility trends; a regularly invited international speaker and author on international job opportunities.
With over 20 years of advising employers, universities and governments on labour mobility, Nannette is one of Europe's leading experts on mobility for study and work.
Follow ELM on:
www.facebook.com/labourmobility
twitter.com/labourmobility
http://www.linkedin.com/groups/World-Citizens-Work-2794723/about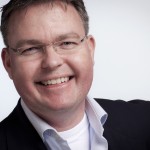 Peter Kranenburg holds an MSc in Business Economics from the Erasmus University Rotterdam. Since 1995 he is Managing Director of C&G Career Services in Amsterdam. He has global responsibility for operations and client services, and is the focal point for corporate clients.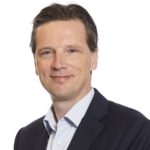 Robin Schalekamp
Robin joined BDO International Tax Services in 1998. He dedicates most of his time to providing expatriate services to a great variety of clients both in and outside the Netherlands. Robin has specific expertise in the fields of international tax and social security, e.g. the Dutch 30%-ruling, salary splits, international pension schemes, stock option regulations, etc.
Robin graduated from Groningen University and Amsterdam University. He has a degree in Fiscal Economics and is a member of the Dutch professional organization of tax lawyers (NOB).
---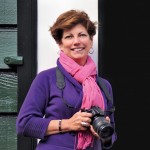 Shirley Agudo is an American photographer and author living in the Netherlands. As a photographer, she is represented by Eduard Planting Gallery, Fine Art Photographs, in Amsterdam (www.eduardplanting.com). Her work has been exhibited around the world, and her specialty is street photography, about which she conducts workshops in Amsterdam.
The Dutch & Their Bikes: Scenes from a Nation of Cyclists, is Agudo's sixth book. Her previous books are: Bicycle Mania Holland; Fodor's Holland (Random House); Hot Pink; Network Your Way to Success (with C. Ruffolo); and Here's Holland
www.dutchandtheirbikes.com
www.facebook.com/DutchandtheirBikes
www.shirleyagudo.com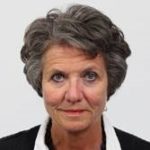 Willemijn van Oppen is the founder and principal of Educaide, your solution house for international education in the Netherlands, advising the full spectrum of international education stakeholders. Her experience ranges from advising ministries and local governments to counseling families with the challenges of expatriation. Educaide offers strategic and practical advice always bearing the best interest of students in mind.
In addition, Educaide renders intermediary service between fully qualified, native English speaking teachers and Dutch international (and bilingual) schools.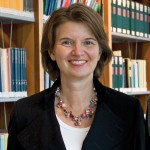 Yolanda Bokhorst is a deputy civil law notary with Van Buttingha Wichers Notarissen in The Hague.